LOT: (38p)
(38p) - Lot of 3 collectible boardgames. All complete and ready to play.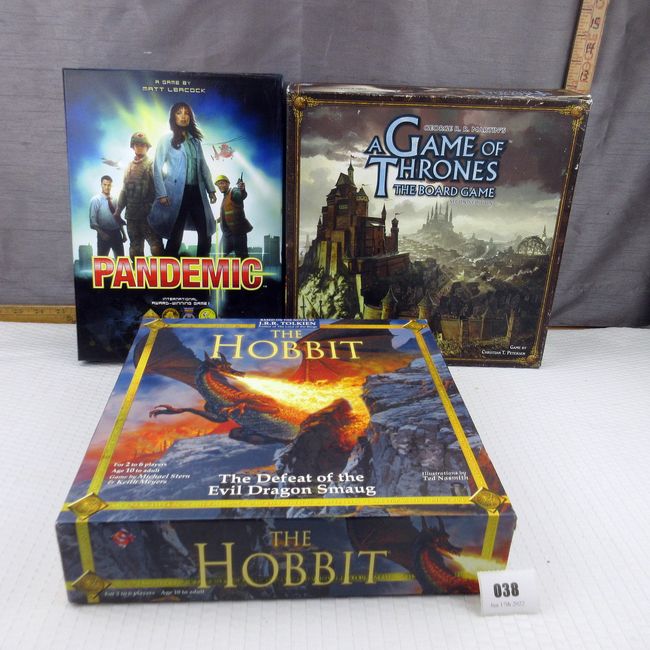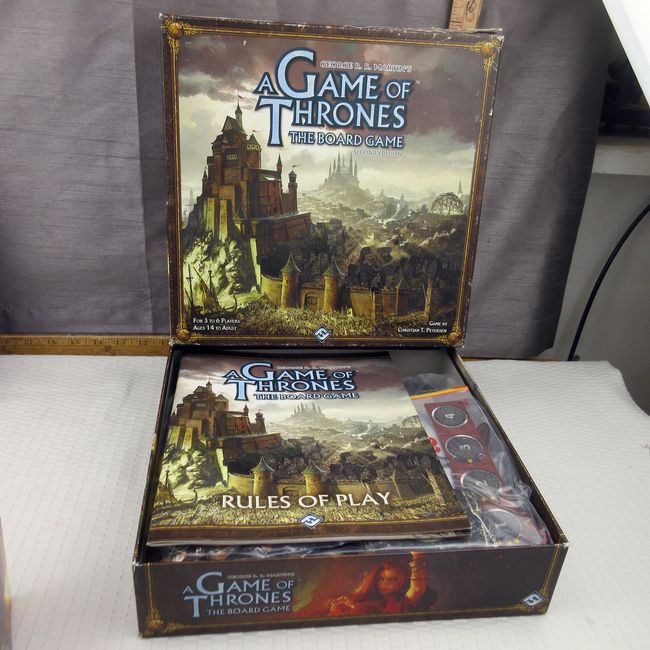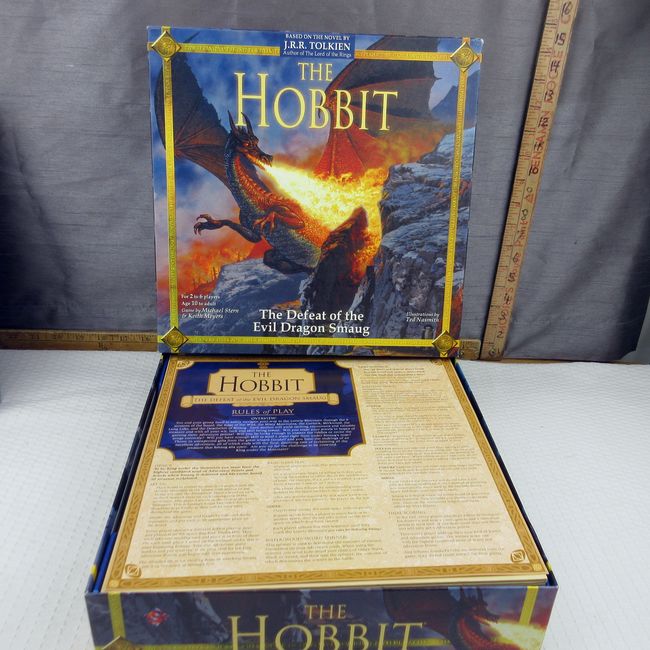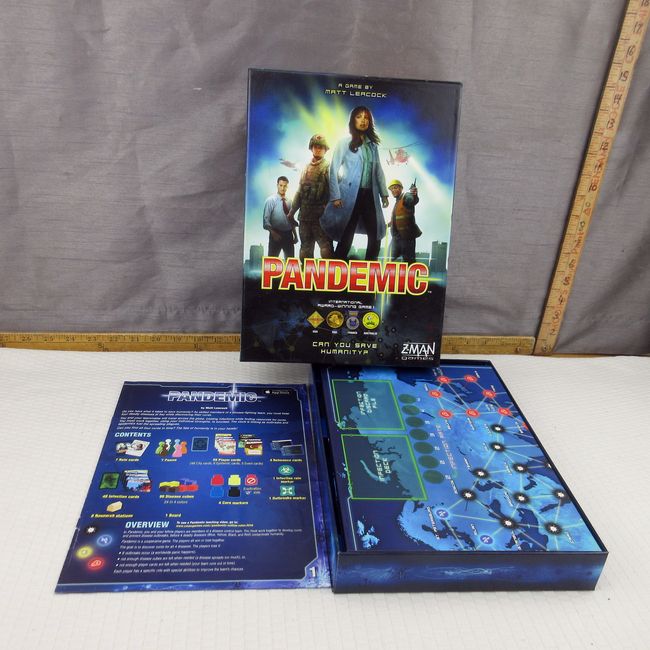 Current Bid: $
17.00 [Refresh Price]
YOU WILL NEED TO REFRESH THIS PAGE TO SEE UPDATED BID
(Log in and this will update automatically)


You must LOG IN or REGISTER to see this full page auction listing and bid.





Auction is Over
Winning Bid Amount: $17.00

**Lot Details: (38p) - Lot of 3 collectible boardgames. All complete and ready to play.

---
< PREVIOUS LOT | NEXT LOT >
---
Log in to add this lot to your watch list or place a bid





This lot has the "SOFT CLOSE" feature turned on. This means that if a bid is placed in the last 5 minutes of the auction the auction end time is extended 2 minutes - This effectively stops bid sniping (Beating the previous bidder in the last few seconds of the auction).

This lot has the ability to use a "PROXY BID" where you can enter your MAXIMUM bid amount and the computer will bid for you as needed but only when someone tries to outbid you.
How to share this page with a friend
STEP ONE: Click this blue SHARE button below to copy the website address into your virtual clipboard


The link will appear in this box below when successfully copied to your virtual clipboard


STEP 2: Once copied simply open your text, messenger, social media, email, etc.. and you can PASTE the website address to this page wherever you wish.
HOW TO PASTE THE LINK?: If you are using a computer you can right click where you want the link and choose paste, if you are using a phone or tablet tap twice where you want to leave the link and choose paste. You will see the website address followed by the page link appear after you paste if you were successful.
PAYMENT ON WON ITEMS: If you win any lot this week payment is due by 2pm Saturday (the Saturday after the auction closes). If you can not make it in to pick up your items we will store small items free for you for one week.
STORING SMALL ITEMS: If you can not make it in for pickup and the items are small and fit on a standard shelf we will store them for you for an additional week at no cost to you. Each additional week past the first stored week will be billed at 2.00 per lot per week.
WE DO NOT STORE LARGE ITEMS Sorry, We do not do this, anything that does not fit on a regular shelf, larger than a milk crate or too heavy to pick up, we do not store. If for any reason you fail to pickup a large item a MINIMUM 25.00 fee will be applied to your account for each week the item is here. There is NO FREE storage for large items.
RETURN POLICY: If not mentioned otherwise on the listings most items have a 24 hour window (AFTER YOU MAKE A PAYMENT NOT AFTER YOU PICK IT UP)for you to let us know if you encounter any issue with any item and 2 weeks to return the item as long as you let us know within the 24 hours. The reason for this is we deal with consigned items and we need to payout the consignors. If you let us know you found a problem with an item we can freeze the payout to the consignor on that item and review it when you return the item within 2 weeks. We do our best to avoid selling anything that will be returned and not any issues we do find in the descriptions but things at times are missed. We take returns if the item is Broken, Missing Parts or Not As Described. We do not take items back if the batteries are not holding a charge or if the item did not fit you, these are the chances you take when buying at auction and often acquire items at a fraction of the retail price. Also ASIS items have no return available. When you let us know you are bringing an item back we will freeze the consignor payout and give you two weeks to return the item for review.  Once the 24 hours passes the funds become available to the consignor and once the consignor is paid we have no recourse and can not assist you in returning the item, The 24 hours lets you take the items home, inspect and test them and make sure nothing is damaged or broken that was not mentioned in the listing.  If you have any issue with the item (Not as described, Missing parts or Broken and not sold ASIS) and the issue was not mentioned in the listing or shown in the photos then just open a support ticket (Contact us page) and let us know, we will then freeze the payout to the consignor for that item and give you two weeks to return it. PREPAID STORED ITEMS LOOSE THIS 24 HOUR WINDOW as the consignor will be paid our before you receive the item so by having us store the item you forfeit the return policy. We may still be able to help so still let us know if you have an issue with something and we will do our best to assist and even speak with the consignor on your behalf if possible. This 24 hours helps keep the consignors honest as well as most of the consignors write the descriptions for the lots they consign.
WE ARE THE MIDDLE PERSON IN THE TRANSACTION: The auction house works for both the consignor and the buyer.  The consignor pays a commission and the buyers pay a buyers premium (Also known as a finders fee) for facilitating the transaction. We want happy bidders and happy consignors as that's what keeps the auction going. We do our best to mediate any issues.
USE OF STOCK PHOTOS: At times we use stock photos of images for the main photo and sometimes the additional photos when needed. We try our best to be as accurate as we can be. Color, Model and design can often be slightly different then the stock photos. Also the stock photos may contain props for staging the photo that are not included with the lot. For instance a bookshelf may show books or plants on it, the listing is for a bookshelf the plants or books are not included unless mentioned in the descriptions. Color could be different especially with Factory Sealed items and we do mention it when we know it is different. The stock photos are used so you can identify what the product is from the images instead of a cardboard box, a flat packed item or sealed packaging that hides what the product should look like.
BATTERIES: Due to the nature of this business when dealing with Batteries they often have a shelf life and older batteries may not hold a full charge or any charge, They may be expired or may not be included but the packaging even though the box may say they are. This includes rechargeable batteries for large items like lawnmowers, vacuums, etc. Batteries are not covered under our return policy.
↑