---
NOTICE FOR PICKUP & PREVIEW

The town changed our address again to 574 Balm Beach Road East. Same location just address change. We will also be closed SUNDAYS & MONDAY and SATURDAY HOURS ARE CHANGING TO 11am to 3pm. Tuesday to Friday will still be 10am to 5pm at this time.
---
PREFER OLD LAYOUT WITH ALL AUCTIONS ON ONE PAGE?
Use this SORT MENU and switch to "All auctions on one page"
LIVE AUCTION ON NOW! - SCROLL DOWN
LOADING … ☕ LOADING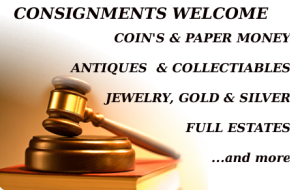 JOIN US FOR A LIVE AUCTION
ON THURSDAYS IN ANGUS ONTARIO
We help with a weekly live auction just outside of BARRIE in ANGUS on HIGHWAY 90. GPS Location is 366 Mill St. Angus Ontario. (It is right on Highway 90 before going into Angus from Barrie just 10 minutes west of Barrie on the left hand side when you pass over the notawasaga river) Check out our www.barrieauctions.ca website for info.

We also have a LIVE specialty auction on the Saturday of Thanksgiving weekend at 10am and on October 22nd in Stayner we have a HUGE on location live auction. No Thursday night auctions on those weeks, just the Saturday ones!