PREFER OLD LAYOUT WITH ALL AUCTIONS ON ONE PAGE?
Use this SORT MENU and switch to "All auctions on one page"
LIVE AUCTION ON NOW! - SCROLL DOWN
LOADING … ☕ LOADING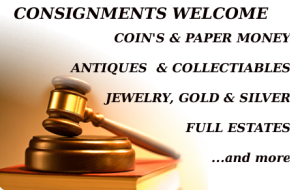 Having trouble bidding or navigating on a mobile device? [
click here
] to use the alternative view. (It will take some time to load this page but it does work on some devices better then others).